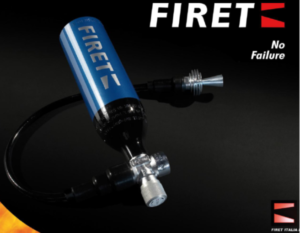 FIRE MAY BE THE BIGGEST DANGER FOR HUMANS!!!
Fire can develop because of many reasons, under a lot of circumstances.
Fireproof devices which have been projected until now have a limited use versatility and, as far as their starting up is concerned, they depend on electronic or chemical systems. Together with these characteristics, one also has to remember the non-marginal limitation of frequent maintenance interventions. All these considerations make conclude that these devices are obsolete.
FIRET IS A UNIQUE PRODUCT in the worldwide range of automatic fireproof systems, thanks to its TOTALLY INNOVATIVE characteristics.
 FIRET is covered by an international patent, registered all over the world.
FIRET HAS NO POSSIBILITY OF MALFUNCTION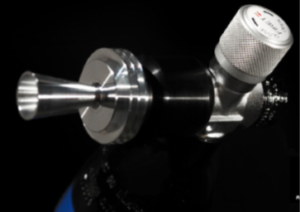 Its starting-up process, which only activates through a physical principle, makes the device Firet safe from the possible disadvantages which can occur with normal fireproof systems. As a matter of fact, traditional fireproof systems are sensitive to strong vibrations, hot-cold cycles, galvanic currents, etc.
The extraordinary robustness of the device Firet and the innumerable tests which Firet was subjected to, have certified that this device has no possibility of malfunction. In order to make a practical example, at present time there is no device "all in one" which can be positioned inside the engine compartment of cars which normally circulate.
It can be stated that Firet has no competitor, as far as the worldwide range of fireproof systems is concerned.
Given all these characteristics, Firet Italia has considered proper to register as a trademark also FIRET NO FAILURE®, in addiction to the already existing FIRET® and FIRETNAUTICA®.
FIRET IS NOT DAMAGING TOWARDS PEOPLE, THINGS AND ENVIRONMENT
FIRET IS AN AUTOMATIC SELF-EFFICIENT DEVICE, TOTALLY INDEPENDENT FROM THE ENVIROMENT IT HAS TO PROTECT
FIRET DOES NOT NEED MAINTENANCE!!!
SAMPLE INSTALLATION
Highlights!!!
Automatic: No Human Intervention Necessary! Fire extinguisher system designed for closed compartments with automatic pre-set temperature activation
Sturdy: The exceptionally resistant valve and nozzle in aluminum alloy for installation even in the most extreme environments. Firet can holds up to 6 years and does not require maintenance
Unique: There are no other automatic extinguishers on the market that are as compact as Firet with the same extinguishing power. The high pressure filling allows for a smaller container. Installation is simple and can be done without the help of technician.
Ecological: The Nitrogen Extinguishing Agent, an inert gas naturally present in the air works by reducing the percentage of oxygen and therefore diminishing the comburent without causing damage to objects in the environment
Trustworthy: Test have successfully proved that Firet extinguishes a variety of different types of fires in closed areas including solid materials (Class A), liquid materials (Class B) and electrical systems and machinery (Class E)
 for more information, visit: //www.firetitalia.it/en/index.php